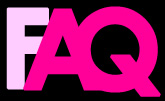 1. Is SHSM a special course I have to take?
No, SHSM is a program that allows you to bundle up to 9 courses and offers you the opportunity to obtain Health and Wellness certifications and training.
2. Do I have to take all the courses in the same year?
No, you can complete all SHSM course work throughout your high school career (i.e. grade 11, 12, and/or victory lap). See course work.
3. Do I have room to take elective courses like music or art?
Absolutely! SHSM course work only takes up 9 credits of the 16 in grade 11 and 12. Since most SHSM courses are compulsories, you have up to 7 elective credits you can take.
4. Do I have to take COOP? And if so, when should I take it?
COOP is the compulsory practicum you must complete in the SHSM program. If you know in grade 10 the career you want to explore, you should take COOP in grade 11. However, if you are not sure about your career pathway, you may wait until grade 12 to take COOP after you have taken some senior courses.
5. Can I do the COOP placement anywhere?
All COOP has to tie-back to one of the SHSM Majors. Please talk to your COOP teacher for more information.
6. Can I take COOP in the summer?
Yes. It is recommended though that you find yourself a placement in order to facilitate the process. Please note that taking COOP in a regular school year allows you to have a more consistent routine and longer amount of time spent in your placement.
7. What else do I have to do other than the course work?
There are seven certification and training for the biotechnology SHSM. These certifications include: CPR Level A, CPR Level C, Health and Safety, WHMIS, Standard First Aid, Waste Management and Infection Control.
8. Who can be part of the Biotech SHSM?
SHSM is an inclusive program for all students. It offers students an opportunity to explore biotechnology in the University, College, Workplace, and Apprenticeship pathways.
9. What does the red seal on my OSSD mean?
Each student who completes the SHSM will be given special accreditation on their OSSD diploma when they graduate. The red seal indicates to Universities and Colleges that a significant portion of your high school courses have a focus in Biotechnology under the Health and Wellness Sector.
10. Who should I talk to if I have more questions about the SHSM program?
Guidance Counsellors, COOP teachers (Mr. Bray / Ms. Vohra) and any members of the SHSM Team: Mr. Chung, Ms. Cicci, Ms. Dean, Ms. Hassam, Ms. Arfin, and Ms. Kirk.